James
Information
Date of Birth:
Unknown
Gender:
Male
Status:
Deceased
Date of Death:
May 25, 1973
Cause of Death
Shoot himself his own brain caused brainwash by Lucius
Age:
49
Eyes:
Brown
Hair:
Brown
Occupation:
Teacher
Voiced by:
Unknown

James was Lucius' private tutor, teaching him a range of subjects from Mathematics to Biology and art.
He can be found in the classroom at the top floor in the eastern wing, close to Charles' office. As the chapters unfold, he takes notice of Lucius' increasingly disturbing drawings and informs Nancy of this worrying aspect of the boy's development.
Despite James being polite and reasonably good-natured, Lucius is not very fond of him and particularly dislikes the math lessons.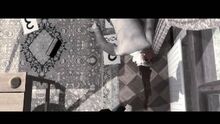 James is last seen in the chapter "Shot for education".